Best Masterclasses for Cocktail Making Liverpool – if you are looking for a fun and lively night out then a cocktail making masterclass could be for you!  Have a look at our list of cocktail making classes in Liverpool.
Mojo Bar
The Stables, Back Berry St, Liverpool L1 4LG
Mojo Bar run two different cocktail making masterclasses.   With the X3 Masterclass which lasts between one to one and a half hours: "CLASSIC – Let MOJO show you how to make classic cocktails! Learn how to balance drinks and how to make drinks at home. You will be making an Amaretto Sour, Cosmopolitan and Mojito.  MOJO – Learn how to make drinks the MOJO way, including some of our house specialities. You will be making a Sloe Gin fizz, Hurricane and a Long Island Iced." Then there is the X5 Masterclass which lasts up to two hours and includes a welcome drink followed by four cocktails:  "CLASSIC – Let MOJO show you how to make classic cocktails! Learn how to balance drinks and how to make drinks at home. All guests will receive a Bellini on arrival followed by making an Amaretto Sour, Tom Collins, Cosmopolitan and Mojito.  MOJO – Learn how to make drinks the MOJO way. All guests will receive a Killer Royale on arrival followed by making a Sloe Gin Fizz, Strawberry Daiquiri, Hurricane, and Long Island Iced Tea."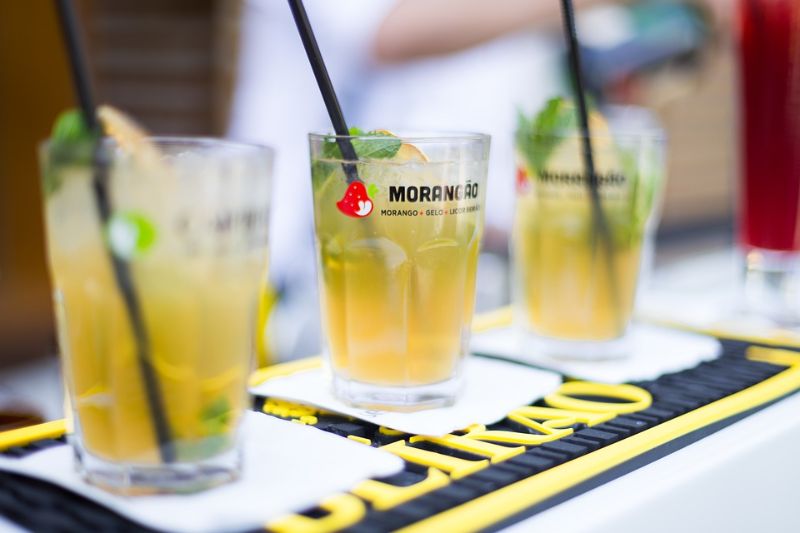 The Alchemist
5 Brunswick St, Liverpool L2 0UU
At The Alchemist you can "Learn our secrets of molecular mixology & become a true cocktail master. Think you have what it takes? Grab a shaker and deliver your own dash of theatre. Each masterclass will have a dedicated bartender who will talk you through each cocktail step-by-step in a private area of the venue – all served up with a distinctly theatrical flavour, by staff dedicated to giving you the best, most entertaining service you'll ever enjoy."  There are two different packages that last around 60-90 minutes.  Package One – Enjoy a Peaches and Cream on arrival. Then, grab a shaker and deliver a dash of theatre with The Legal One and Screwball.  Package Two – This is the same as Package One, but upgraded with glorious eats. Indulge in social sharing platters & bar nibbles.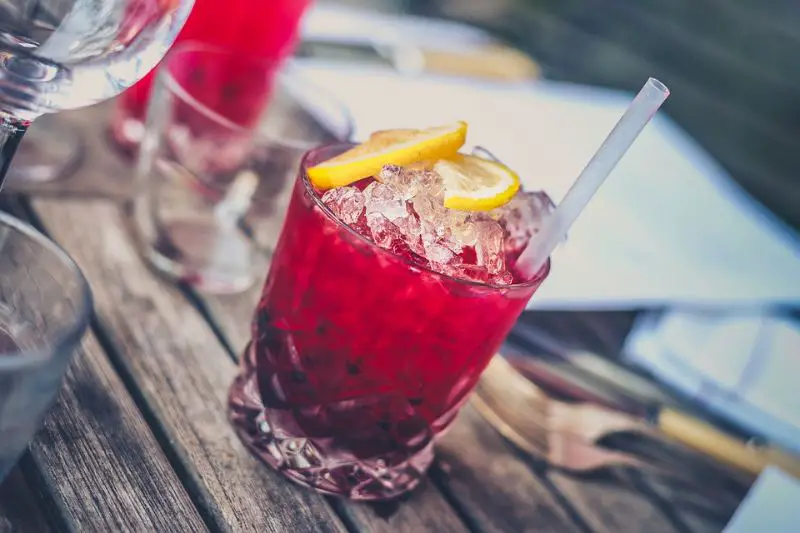 Las Iguanas
14 Paradise St, Liverpool L1 8JF
At Las Iguanas you can "take the hassle out of party planning with our guided cocktail masterclasses. Perfect for combining delicious food and drink with entertainment for any large group. Whether you're planning a hen do, stag, or office party, we've got options for all budgets.   We have beautifully designed Latin American restaurants across the country with expert mixologists & delicious food with plenty of vegetarian, vegan and gluten free options. Each of our cocktail masterclasses includes 4 drinks and cocktail-making games. Packages available for 6- 20 people."   You'll be handed a Caipirinha on arrival, then during the class you'll each get to make 2 cocktails from the following selection:  Mojito, Mango Collins, Malibu Swizzle, Tutti Frutti and Watermelon Margarita,  Finally, enjoy a classic Mojito to finish your Latin American experience.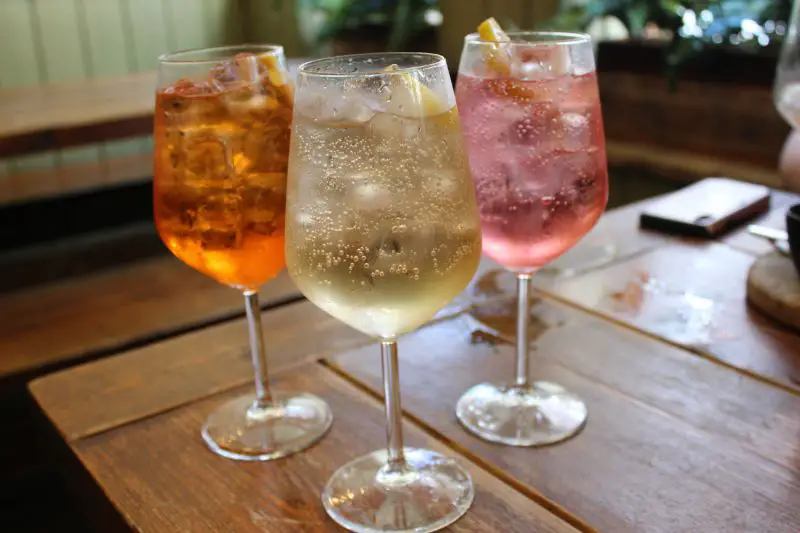 Be At One
Derby Square, Liverpool L2 7NU
With over 40 locations of Be At One across the U.K, "we're here to get the party started no matter the occasion."  Their cocktail making masterclasses last 90 minutes with each guest getting to mix up at least 2 cocktails each.  The cocktail making masterclass includes entertainment like games from being "blindfolded whilst making a Martini to creating a cocktail tower, our fun team games are guaranteed to get you and your mates laughing."
Revolution Bar
Unit 4M, Atlantic Pavilion Albert Dock, Liverpool L3 4AE
At Revolution Bar you can "get hands-on behind the bar to mix the best premium spirits with fresh, fruity ingredients as you master the tricks of the trade. With your own dedicated bartender to guide you, you'll learn, you'll party, and you'll never experience anything else like it. The original and the best!"  The cocktail masterclasses include 90 minutes of cocktail making, you can then choose to add on a two or three course meal, a buffet, bar snacks or an afternoon tea!
The Florist
24 Hardman St, Liverpool L1 9AX
The Florist run Cocktail Masterclasses that include a welcome drink of Elderflower Yuzu Spritz, followed by learning how to make a Peach & Lavender Cosmo, Matcha Mai Tai and a Pornstar Martini. "Plus, if you've got a competitive side, then we've got the challenges for you! After all, cocktail sipping really is all fun & games.."
Slug and Lettuce – Cocktail Making
N John St, Liverpool L2 4SH
You can really make a night of it with Slug and Lettuce's Cocktail Masterclass offering.  You get 90- minutes of competitive cocktail making, this includes a glass of fizz, two cocktails and a Jägerbomb rally.  The class also includes nibbles.  Cocktail making choices are a Pornstar Martini, Espresso Martini, Classic Mojito or a Bramble.  You can spend a little more and have a buffet served alongside, or a bit more again to get a two or three course site down meal, so soak up some of the fun!  Book online or give them a ring.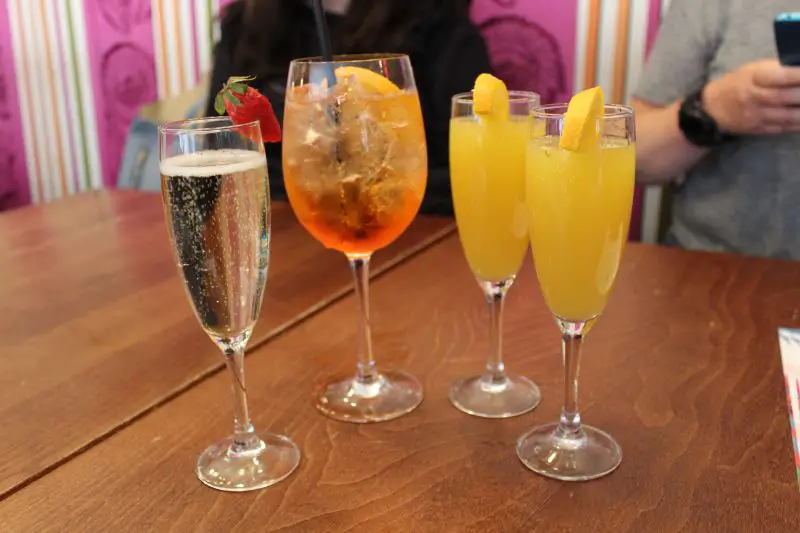 All Bar One – Cocktail Masterclass
Derby Square, Liverpool L2 7NU
All Bar One is a "stylish space for spirited people to meet with friends. We're all about celebrating life and sharing food, drink and experiences together."  With their 'Classic Cocktail Masterclass' you make three cocktails each, with their 'Cocktail Masterclass and Bellinis' you make three cocktails each, plus your choice of Bellini on arrival (white peach, mango, strawberry, or raspberry).  Or you could go for their top tier offering of a 'Cocktail Masterclass with Bellinis & Bites' – make three cocktails each, while you enjoy your choice of Bellini alongside a selection of delicious canapés for your group.  Have a look on their site for the full menu.
Yates – Cocktail Masterclass
Queen Square, Liverpool L1 1RH
Yates pubs are "proud to be famed for our value food and drink during the daytime- perfect for a quick break from the busy high-street, a catch up with friends and family or as a guaranteed atmosphere-creator for the game.Upon arrival your host will welcome you with a glass of Prosecco before launching into the first interactive game of the evening.  Then the fun really starts as you'll be guided through the process to create (and drink!) two of our fabulous cocktails before you enjoy a shot of Corky's or Sourz to finish the session.  The cocktails available as part of our Cocktail Masterclass are:  Mojito On The Rocks, Refresher, Key West Cooler, Cherry Cream Cola, Pornstar Martini or Espresso Martini."
Revolución de Cuba
Unit 17, Albert Dock, Liverpool L3 4AF
Revolución de Cuba have four different grades of cocktail masterclasses.  Firstly, they have the Classic Masterclass which is a cocktail masterclass in all the classics plus Cuban inspired bar snacks.  Secondly you could choose to add a Mostrador buffet, which includes beef chilli or Caribbean curry, sides like zesty rice and patatas bravas.  Thirdly, the Masterclass and Tapas includes authentic tapas dishes.  Lastly, you could choose to accompany your masterclass with a two course meal.  "The Mojito, The Daiquiri and The Cuba Libre all originated in Cuba, alongside some serious rums. This humble island has been doing it right for years, and now? We want to share its cocktail making secrets with you. Simply pick a cocktail masterclass option to become a master of rum. You'll laugh. You'll learn. And you'll live the life of a true Cuban Cantinero – including getting to know all that wonderful rum."