Places for the Best Gin Tasting Manchester – looking for a fab night out with friends?  Have a look at our list of places to experience the best gin tasting in Manchester.  Alternatively, you could also consider Cocktail Making Classes in Manchester.
Spirit of Manchester Distillery
Experience the thrill of the legendary Manchester Gin Tasting! Brace yourself for an unforgettable adventure at the world-famous Spirit of Manchester Distillery. Prepare to savor the irresistible delight of a heavenly double Manchester Gin and tonic, expertly crafted to tantalize your taste buds.
Embark on a mesmerizing guided tour, unravelling the secrets of this gin haven. Get ready to be educated and delighted as you delve into the magical world of four exquisite gin samples. Discover your palate's deepest desires and unearth your ultimate botanical favourites. Don't miss the chance to be part of this gin-soaked escapade of a lifetime. Quick, secure your spot now and let the gin whirlwind sweep you away into pure bliss!
Banyan Bar
Unit 4, The Corn Exchange, Exchange Square, Manchester M4 3TR
Banyan Bar have a fab sounding Gin Masterclass Experience.  "Start the night with a Pink 75 welcome drink – Tanqueray, lemon, sugar and a touch of Chambord, topped off with Prosecco. The perfect way to cleanse the palate!  Then your personal mixologist will teach you how to shake up your very own cocktails! Starting with a classic bramble – a crisp combination of gin, lemon juice, sugar and crème de mûre. The perfect gin-lovers tipple!
We'll give you a brief history of the famous spirit as you learn about the distilling process, botanicals and aromas of Bombay Sapphire!  Next, you will craft your very own gin garden… a long drink with Bombay Sapphire gin, lemon juice and basil-infused syrup, all topped with crisp Prosecco. Simple, refreshing and utterly delicious, garnished your way with our selection of fruits & herbs.  Finally, a classic with a twist! Create a perfect serve gin copa with the unique 'stir-creatively' Bombay Sapphire edible paint. As the ice, gin and tonic blend together, a stripe of paint on the inside of the glass slowly infuses delicious flavour and a hint of colour into the drink.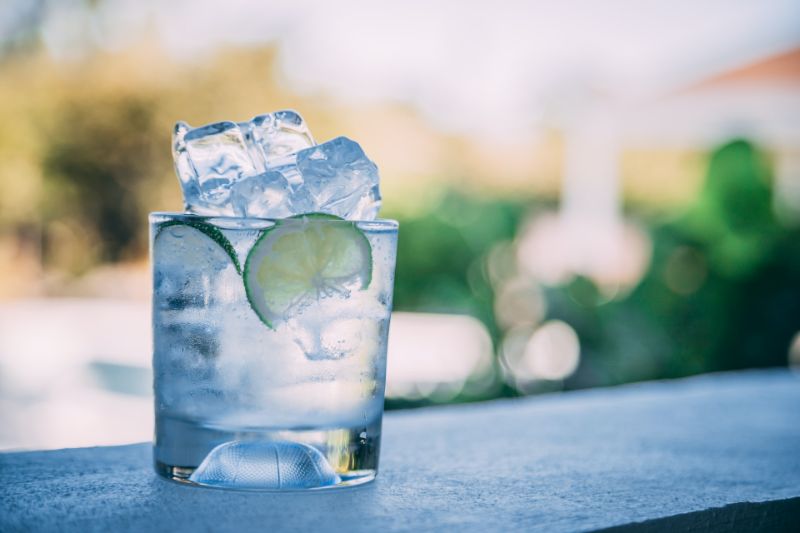 Revolution Bar – Gin Academy
90 Oxford Rd, Manchester M1 5WH
At Revolution Bar "Our brand new Gin Academy is overflowing with fun, flavour combinations, pro-tips from our bartenders, exciting interactive games and yummy snacks. And, of course, a GINerous helping of the finest juniper tipples from around the world. Join us at one of our gin classes and master the world's trendiest, most in-the-moment spirit."  The gin tasting classes are a 90 minute experience.  Minimum of 8 guests per booking.
Lunya
Barton Arcade, Deansgate, Manchester M3 2BB
Gin Tasting at
Lunya
.  "Come and join us for one of our most popular events.  Our Gin Tasting nights are legendary for their great value, fun and informality.  You will hear about how gin is made, taste a variety of gins and have a guided tasting of the award-winning gins from our range of stunning Spanish gins, as well as try a variety of tapitas and ingredients to go with them.  If you are a gin lover, then this is the event for you."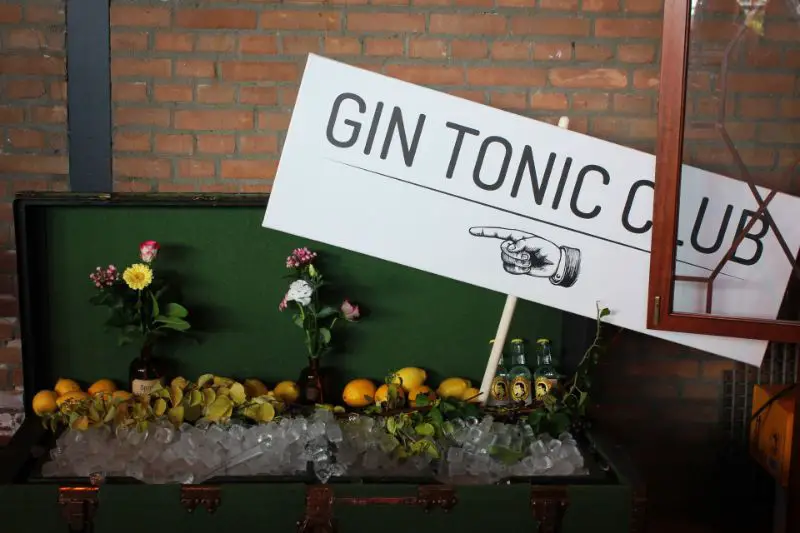 Atlas Bar
376 Deansgate, Manchester M3 4LY
Atlas Bar do gin tasting in Manchester.  "Situated in the railway arches of Deansgate, Atlas Bar has been a Manchester icon for two decades, and has matured into an elegant, quality bar specialising in gins from around the world; over 520 at the last count! The largest offer in Manchester City Centre.  Winner of Best Spirits Bar North West and Best Bar Team North West in The Great British Pub Awards alongside the Design My Night Best Beer Garden Award and a finalist in the 2019 Star Pub Awards for Best Spirits Bar in the UK."
Cosy Club – Gin Masterclass
Corn Exchange, 37 Hanging Ditch, Manchester M4 3TR
Cosy Club have lots of different options for gin tasting classes.  You can choose from the basic package – Exclusive use of their private room either between 12-5pm or 6pm- late. Tasting of 3 different gins then tasting of 3 different gins paired with tonics, syrups and garnishes.  Finally, learn about all 3 gins, where they're from, how they're distilled, what botanicals they contain, recommended serve and tasting notes. Or you can upgrade and add on a selection of tapas, or a two course or three course meal.
The Botanist
78 Deansgate, Manchester M3 2FW
At The Botanist, you can take a Gin Discovery Masterclass.  "Truth be told, there's more to gin than tonic! Discover the origins and history of our botanists' favourite tipple, as our experts guide you through our gin tasting masterclass. Enjoy a range of expertly selected gins, as you learn to identify the unique flavours and botanicals in every bottle.  Each 90 minute session is ideal for 6-12 people (it's no fun with less!)."
Las Iguanas – Gin Tasting Experience
84 Deansgate, Manchester M3 2ER
At Las Iguanas you can find a Gin Tasting Masterclass "for the Gin lovers of the world! Mix your own gin cocktails & try the new Las Iguanas x Poetic License Tropical Gin; classic gin flavours blended perfectly with mango, coconut & grapefruit." You'll then make the gin cocktails, Gin Genie and Gin Sandia.  Finally, enjoy a Gin Smash to complete your masterclass.
Alternatively, you could also consider Cocktail Making Classes in Manchester.