We all love a party, but not all your guests may be big drinkers. But parties don't have to be all about booze. According to Statista, the non-alcoholic drinks market revenue is at almost $1.5 trillion in 2023, and it is expected to continue growing annually by over 4.5%. With such a booming market, there are plenty of delicious and healthy booze alternatives that will leave your guests feeling satisfied and refreshed.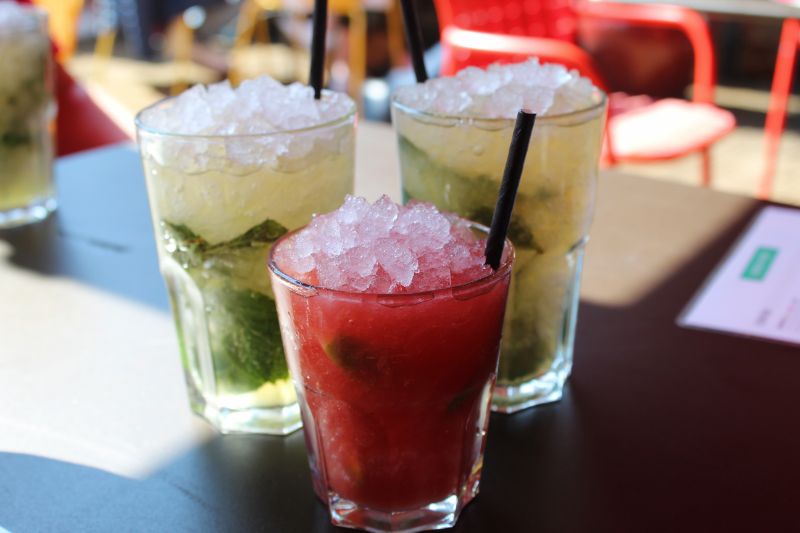 Adult mocktails – the perfect alternative
For those that feel awkward at the prospect of not being able to enjoy a cocktail at a party, mocktails are here to save the day. These drinks have all the signature components of a classic cocktail, just without the liquor, so have your mini umbrellas and dancing shoes at the ready, because alcohol-free needn't mean fun-free when it comes to enjoying drinks.
There are countless mocktail recipes to choose from; classic virgin mojitos, refreshing cucumber coolers, and much more. One particularly popular mocktail is the Shirley Temple, made with ginger ale, grenadine, and a maraschino cherry. Another tastebud treat is the mocktail version of the Moscow Mule, which combines ginger beer, lime juice, and mint leaves for an uber-refreshing, zesty flavor.  
Whether you're in the mood to kick back with a refreshing mojito or crank it up a notch with a spicy margarita, there's an adult mocktail that will fit the bill. Plus, with all the extra calories you're saving by not drinking alcohol, you've earned the right to tuck into a few extra snacks without feeling guilty.
Allergen-free drinks – safe and delicious
Another concern that often arises when hosting a party is catering to guests with allergies. According to the Food Allergy & Anaphylaxis Connection Team (FAACT), the number of Americans suffering with food allergies has doubled in the past decade. Alarming statistics like this make it all the more important to ensure that plenty of safe options are provided to party guests in case any are more vulnerable to allergic reactions. 
Thankfully, there are many safe and delicious alternatives to turn to. For example, coconut water is a great alternative to traditional sports drinks and mixers, as it's free of the most common allergy culprits, such as gluten, dairy, and soy. For those who are allergic to nuts, there are also plenty of seed and grain-based milks to substitute when making any beverage or snack that usually requires dairy milk. 
Sparkling raspberry lemonade is one enticing suggestion, made with fresh raspberries, lemon juice, and sparkling water. Another option is a traditional Indian drink called Mango Lassi, made with mango pulp, yogurt, and spices. These and many more drinks are allergen-free and bursting with flavor.
It's also important to provide clean-label snacks for guests with allergies. Fun and yummy allergen-free options for birthdays or other events include birthday cake-drizzled popcorn, fresh fruit skewers, and vegetable crudités, but with online resources at our fingertips these days, the possibilities are endless. 
Get Creative 
If you want to get a little more creative with your party drinks, consider giving infused waters or tea blends a whirl. These drinks are not only delicious, but they can also make for a really beautiful-looking offering. Plus, with so many flavor combinations to play around with, you can come up with something really unique to wow your guests with.
For infused waters, all you need to do is add your favorite fruits, herbs, and spices to a pitcher of water and let it chill in the fridge for a couple of hours as it infuses. These are particularly popular for summer parties when guests are in need of refreshing refreshments!
With tea blends, you can try mixing a variety of teas together with some ice to create something truly unique. Yummy tea blend examples include:
Fruity Punch (hibiscus, rosehips, lemon and orange peel)
Spiced Hot Cider (rooibos, apple pieces, cinnamon and cloves)
Peach Iced Tea (black tea, peaches and mint)
Health benefits of alcohol-free drinks
We might not always want to acknowledge it, but we all know that alcohol consumption can have a negative impact on both our short and long-term health; dehydration, disrupted sleep patterns, and weight gain are just a few of the downsides. By making the switch to alcohol-free drinks, we can sidestep these negative consequences and reap the benefits of our healthier choices. Non-alcoholic drinks can also be a great source of hydration and even nutrition depending on the ingredients, of course; alcohol-free chocolate mocha martinis sure sound like they'd hit the spot, but they don't scream health.
Final thoughts
Parties are no longer all about boozing it up – not only are alcohol-free parties growing in popularity, but they also come with some great health benefits. They also help to create a more inclusive environment for those who choose not to drink or can't due to allergies or other health concerns. So, even if you mix your party schedule up with the occasional alcohol-free event, it's sure to be appreciated by many.