Best Cocktail Bars in Leeds – Looking for some great cocktail bars in Leeds?  Have a look at our list of some of the best!  
The Botanist
67 Boar Ln, Leeds LS1 6HW At The Botanist, "our bartenders can whip up a whole host of cocktails.. if you don't see your favourite on the menu, ask if we can make and shake it for you.
WATERMELON & ELDERFLOWER SPRITZ
Beefeater Gin, watermelon liqueur, St-Germain Elderflower Liqueur and Fever-Tree Mexican Lime Soda
SAGE & YUZU PALOMA
Yuzu Liqueur, El Tequileno Tequila, sage and pineapple liqueur and Fever-Tree Mexican Lime Soda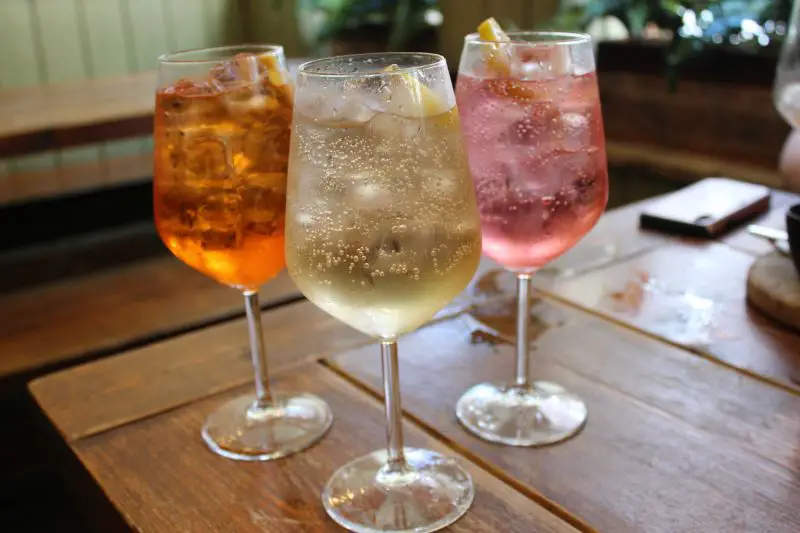 Slug and Lettuce – Cocktail Bars in Leeds
4 Park Row, Leeds – Park Row, LS1 5HU You can really make a night of it at Slug and Lettuce it's all about "getting together over heavenly cocktail trees, bottomless brunches and afternoon teas with friends.
Our bars always have something going on! During daylight hours, we specialise in great value brunch and lunch deals followed by superb desserts to finish.
At night we transform into the perfect meet-up venue, the ideal atmosphere for a night of partying, dancing and of course cocktails!"
See more of Slug and Lettuce in this Bottomless Brunch Review.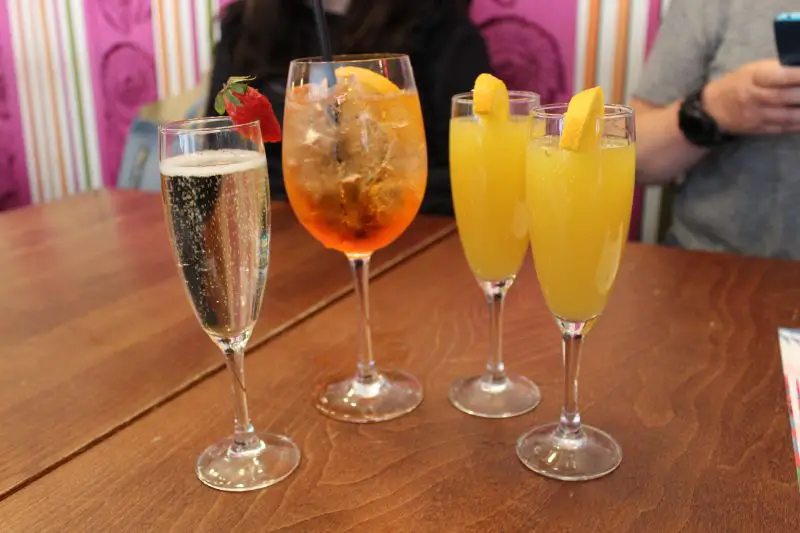 All Bar One – Cocktail Bars in Leeds
27 E Parade, Leeds LS1 5BN All Bar One is a "stylish space for spirited people to meet. We're all about celebrating life and sharing food, drink and experiences. We're here from your morning coffee to those Saturday night Espresso Martinis and everything else in between. Our menus are created so you can graze over tapas or sip on those scroll-stopping cocktails to your heart's content — get ready to live your best life. Sip on our amazing new Solara wine, catch up over one of our fruity Gintonicas and let's make a summer to remember with our exclusive Blossom Birdcage Sharer cocktail. We've got a stunning selection of delicious, Instagram worthy drinks for literally every occasion… because all the juiciest stories are shared over a drink, right?" See more of All Bar One in this Bottomless Brunch Review.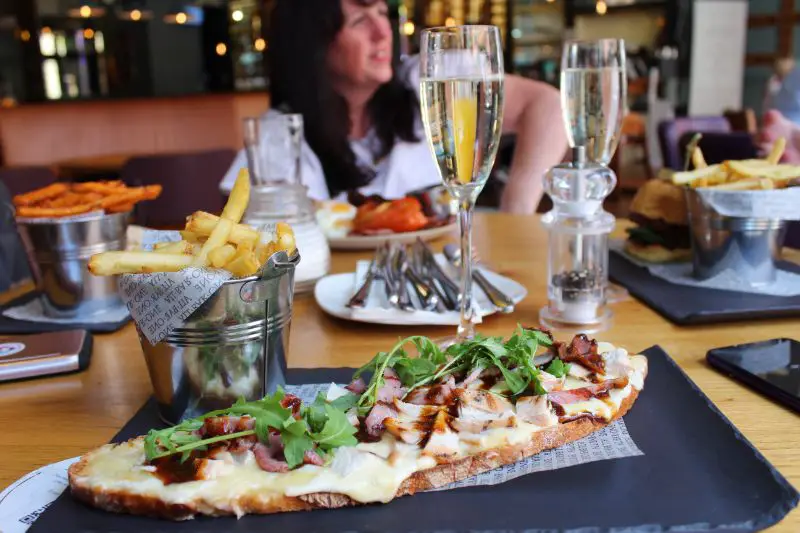 Banyan Bar
Toronto Square, 2 City Square, Leeds LS1 2ES Banyan have cocktail bars in Leeds City Centre, Roundhay and Horsforth.  They offer all the old favourites as well as more unusual cocktails like Blood Orange Spritz, Berry Collins and Lemon Cheesecake. For special occasions they also do a Gin Tree (6 of our premium perfect serve gin copas served with Fever Tree mixers, on our beautiful Banyan Tree.) or Salted Caramel Espresso Martini Tree (Reyka vodka, Tia Maria coffee liqueur, salted caramel, fresh espresso.)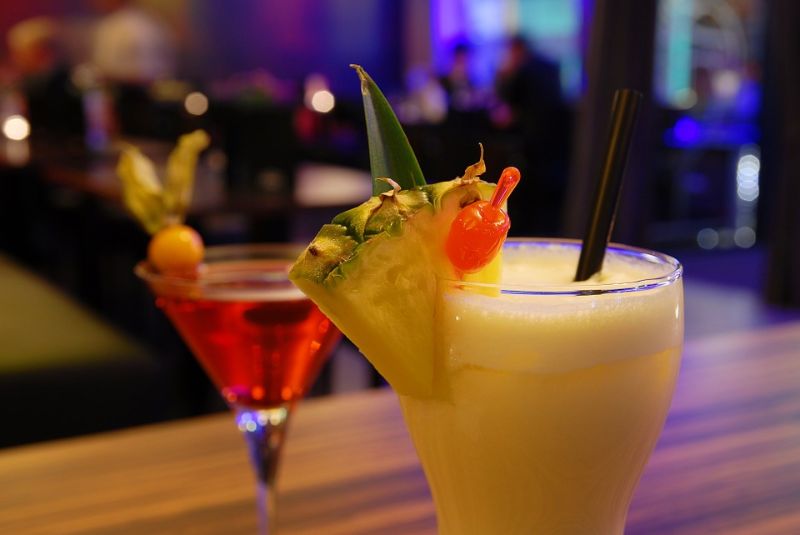 The Alchemist
Yorkshire House, Greek St, Leeds LS1 5SH At The Alchemist they say "We're masters in the dark arts of molecular mixology and demons in the kitchen. Our mixologists create every cocktail with an obsessive eye for detail, presented in vessels orchestrated to add a devilish dash of theatre, they bedazzle, bewitch and set the scene for everything we do. Enjoy a flaming atmosphere, creative cocktails and delicious all-day dining with a twist." They serve tongue in cheek 'augmented reality cocktails' like Tickle Me Pink (Broker's Gin, St. Germain, Lime, Nettles. Stings), The Colour Changing One (Grey Goose Vodka, Briottet Apple, Soda, Citrus, Magic) and Bubblebath (Tanqueray Gin, Aperol, Chambord, Lemon, Apple, Fairy Liquid.)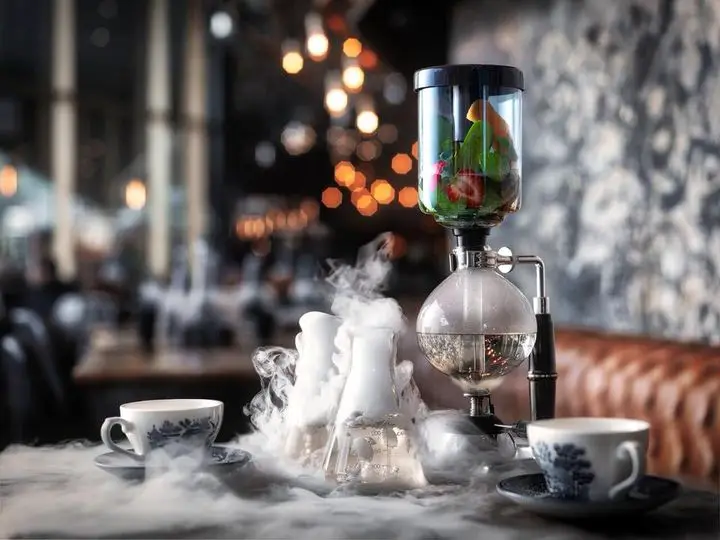 Mojo Bar
18 Merrion St, Leeds LS1 6PQ Mojo Bar specialise in cocktails!  You could try:
Gin Lizzy
Spiced Paloma
Millionaire
Raspberry Beret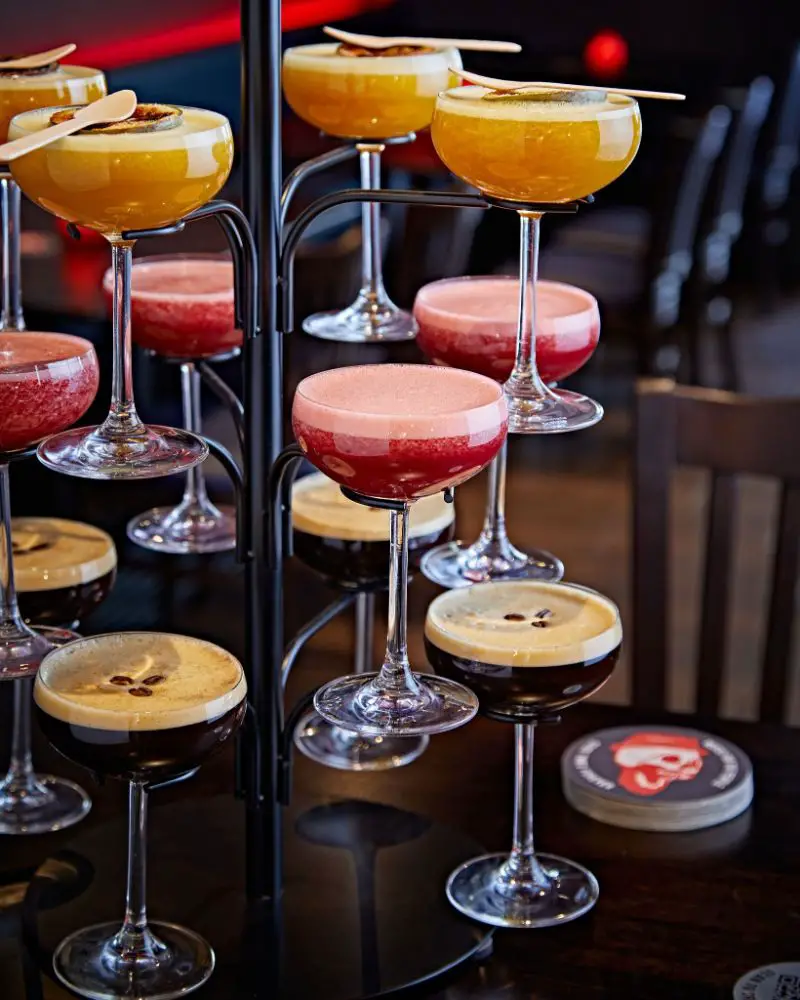 Dirty Martini Cocktail Bar
31 King St, Leeds LS1 2HL Dirty Martini are stylish cocktail bars with venues across London, Birmingham, Cardiff, Leeds & Manchester, and is perfect if you are looking for cocktail bars in Leeds. "With glamorous interiors, bespoke cocktails and late night DJs, Dirty Martini is the perfect venue for any celebration or just after work cocktails. Plus get ready for the best happy hour in town. Join us for our famous Martinis, signature cocktails, Martini Brunch, Angel Wings Tree sharers and much more. Plus, enjoy our Martini Brunch, Fresh Cocktail Bottles and gift sets delivered straight to your door!"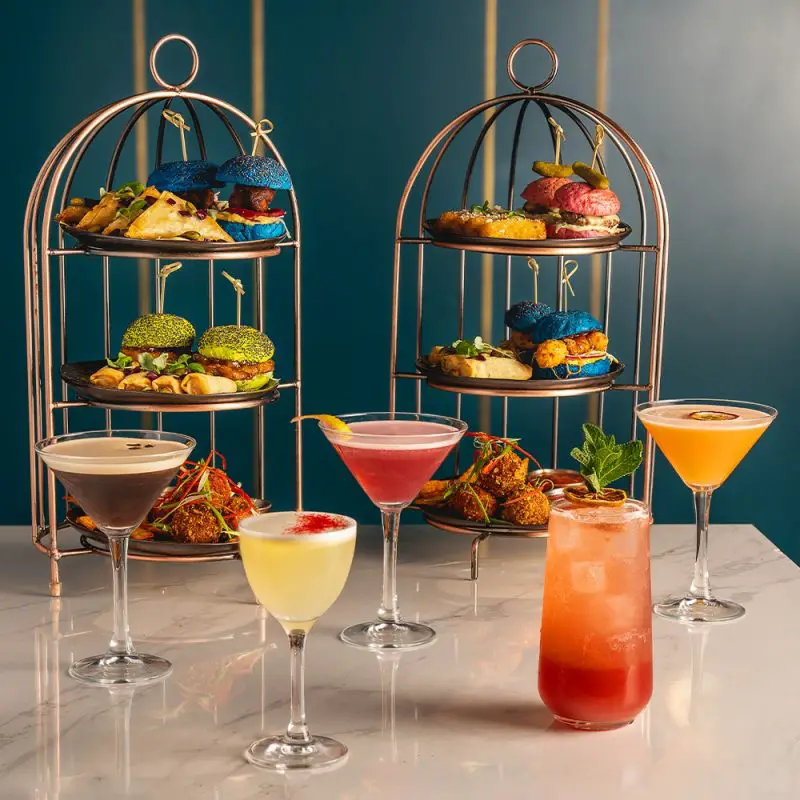 Be At One
19 Boar Ln, Leeds LS1 6EA
With over 40 locations of the cocktail bar, Be At One across the U.K, "we're here to get the party started no matter the occasion."
We all love a cheeky cocktail, who doesn't? Whether it's sweet or sour, gin or vodka, we have a cocktail to suit you.
Get ahead of the crowd, check out what we have to offer and find your new favourite. Call it 'research', we won't tell anyone…"  How about:
Kiss From A Rosé
Tanqueray gin · rosé wine · strawberry · cucumber · pomegranate · Fever-Tree elderflower tonic
Hendrick's Fizz
Hendrick's Gin · St-Germain elderflower liqueur · mint · cucumber · lemon · soda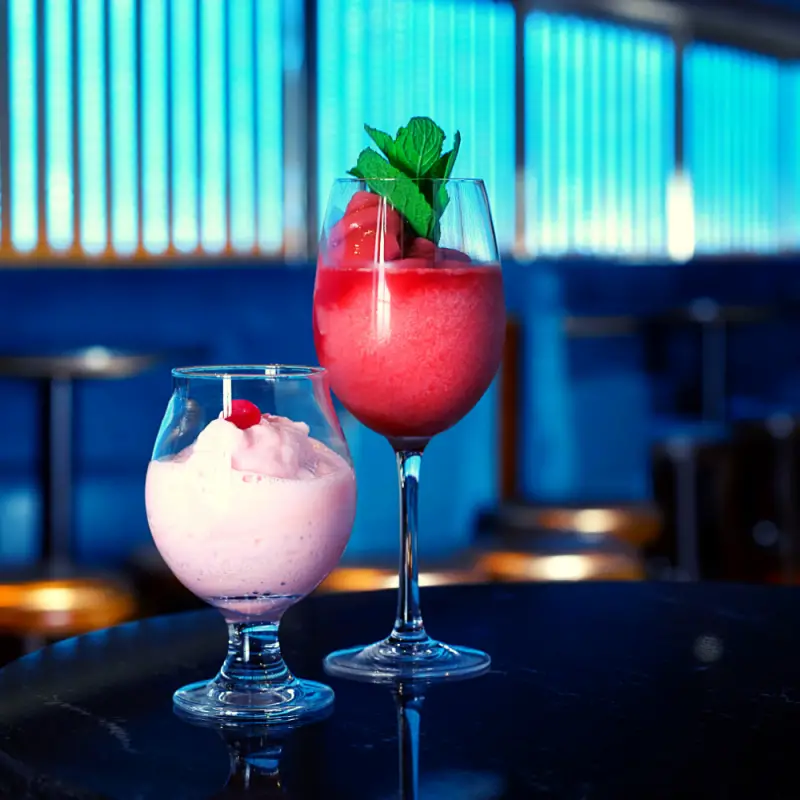 Las Iguanas
Unit 3 Cloth Hall St, Leeds LS1 2HD At Las Iguanas take in cocktails along with a Latino vibe "Love trying new things? We do too! That's why we have the #Hotlist, a regularly-changing selection of limited edition food & cocktails. Try them before they're gone… Happy Days! It's Happy Hour all day, every day. Buy any cocktail & get the same one free."
See more of Las Iguanas in this Bottomless Brunch Review.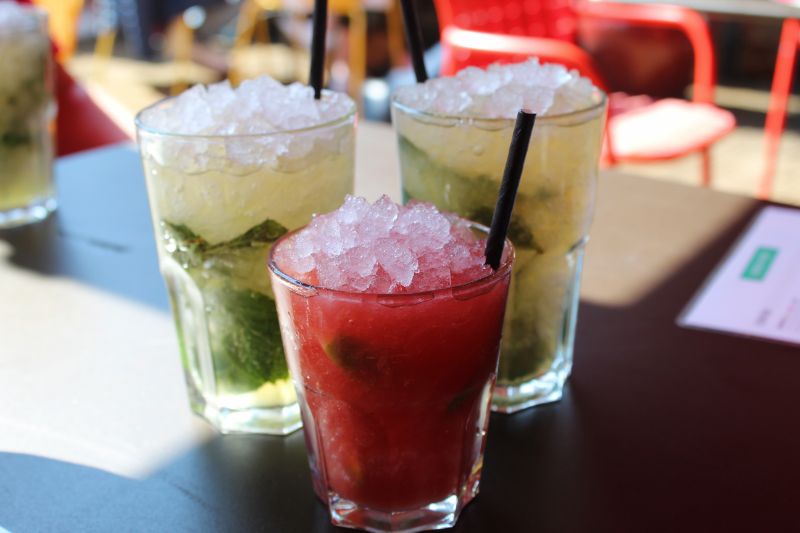 Revolution Bar
48 Call Ln, Leeds LS1 6DT At Revolution Bar "Good times are rarely a coincidence. To guarantee a good time every time, you need the perfect measure of a few crucial things. The right mood, music, food and drinks. The right place. The right people. It's our people that make the party – one massive kinda family of cocktail connoisseurs and foodies. Lovers of vodka-fuelled late nights and long leisurely lunches. Hard workers. Play harders. Weekend millionaires. Thrifty deal-seekers. Down to earth and humble. Building something bold. Daring. Extra."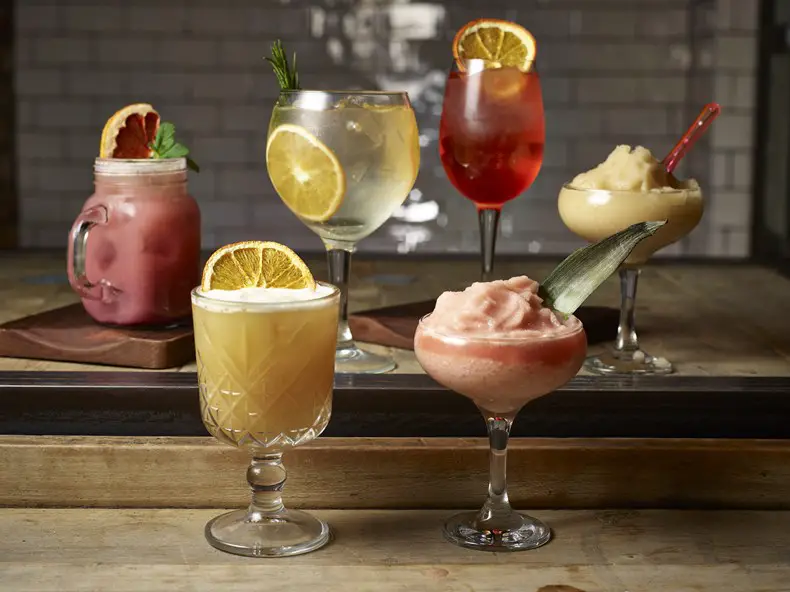 Revolucion de Cuba
64-68 Call Ln, Leeds LS1 6DT Revolucion de Cuba is "Shaped by the island's history, people, geography, cuisine and climate, rum is the lifeblood of Cuba. An essential part of this proud nation's culture, no rum represents Cuba better than the iconic Havana Club. Produced by Maestros Roneros using only traditional Cuban methods, enjoyed by cantineros and rum drinkers around the world. Sipped slowly to the rhythm of the best Cuban music, Havana Club embodies the spirit of Cuba."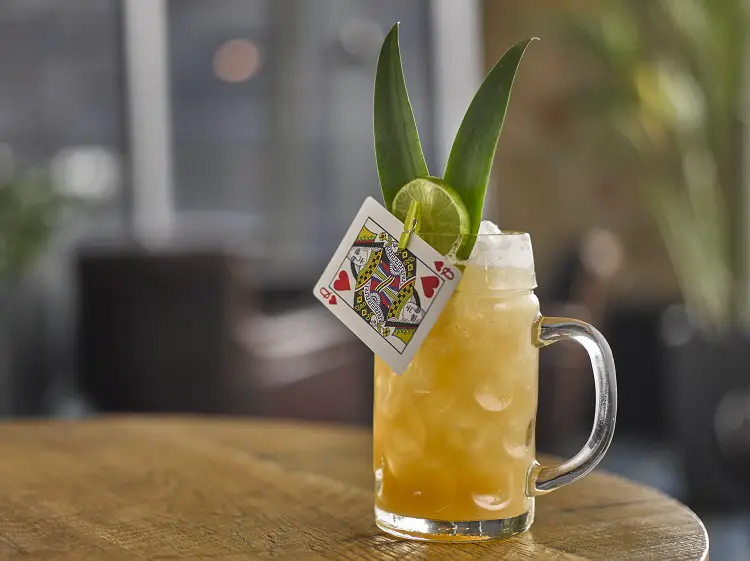 If you are looking for accommodation in the area, you can't got wrong with this list of lodges with hot tubs in Yorkshire or why not consider apple picking?   Leeds is home to some of the best cocktail bars in the UK. Each of these bars offers a unique experience, from the speakeasy-style The Maven to the tropical-themed Tiki Hideaway. If you own a bar and want to promote your business creatively, custom patches and pin badges are excellent advertising tools. These patches and pin badges can feature the bar's logo, a signature cocktail, or a catchy slogan. They are affordable and effective marketing tools that can help to increase brand recognition and customer loyalty.